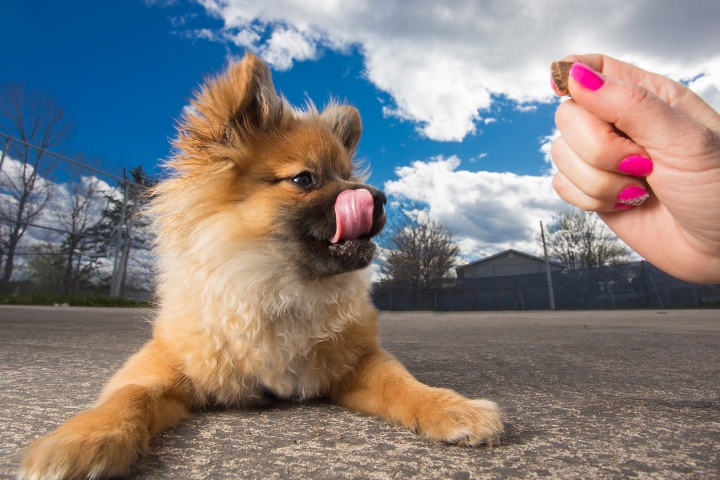 As a Halifax dog photographer volunteering with Good Bones Dog Rescue, I get to meet many different personalities. It's always a bit of a surprise when I'm invited out to photograph a newly fostered dog. Presenting Bear, the Pomeranian puppy! Bear had all the typical Pom characteristics - running in circles, playing with his leash, and...ahem...not being afraid to "speak his mind".

Bear loves cats and dogs, and as you can see, will do anything for a treat.
Bear is a fast learner: he cleans up after himself, voluntarily taking his poop bag away, presumably in search of a garbage can. He confuses his own leash with a toy, and got a little tangled up from time to time! So in other words, he basically will put anything in his mouth at this point. Classic puppy...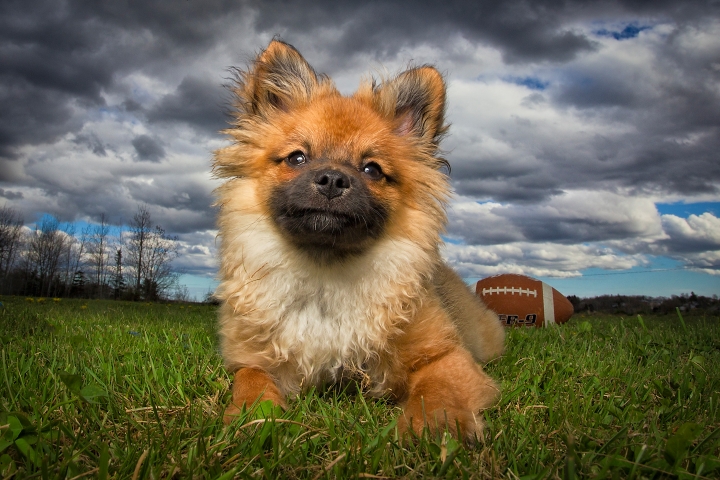 Bear loved his walk to the field, and was easily distracted by all of the smells of nature along the way. He is a little bit nippy at this stage, so we don't recommend bringing him into a home with children under 6 until his training kicks in to address this habit.
To fill out an application to adopt Bear, head on over to the Good Bones Dog Rescue website, and be sure to check out their Facebook page for the most recent updates.
Happy rescuing!
-Jordan

Thinking about how great it would be to have artwork featuring your pup hanging on your wall? Check out our sessions designed just for your four-legged friend!