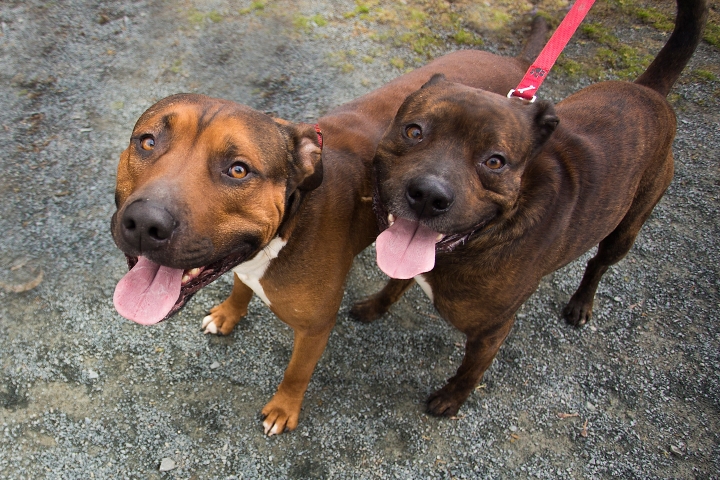 Presenting Apex the 5 year old AmStaff/Rottie mix (red collar) and Cujo the 4 year old AmStaff (blue collar). It was easy to see that these two pups were raised together, as they were so excited to play with each other, and love racing after any kind of ball!

These two were full of energy so we made sure to get the "action shots" first to tire them out. Cujo's tongue just kept getting longer the more tired he got!
They are both terrific dogs off leash but can pull like horses on leash, so a gentle leader is required. They have been recently neutered and given the seal of approval by the vet – so these two rambunctious characters are ready for adoption!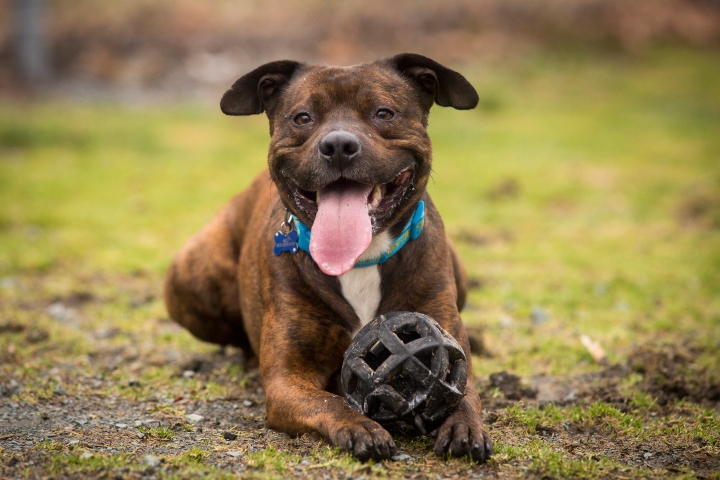 To fill out an application to adopt either or both of these wonderful dogs, head on over to the Good Bones Dog Rescue website , and be sure to check out their Facebook page for most recent updates.
Happy rescuing!
-Jordan