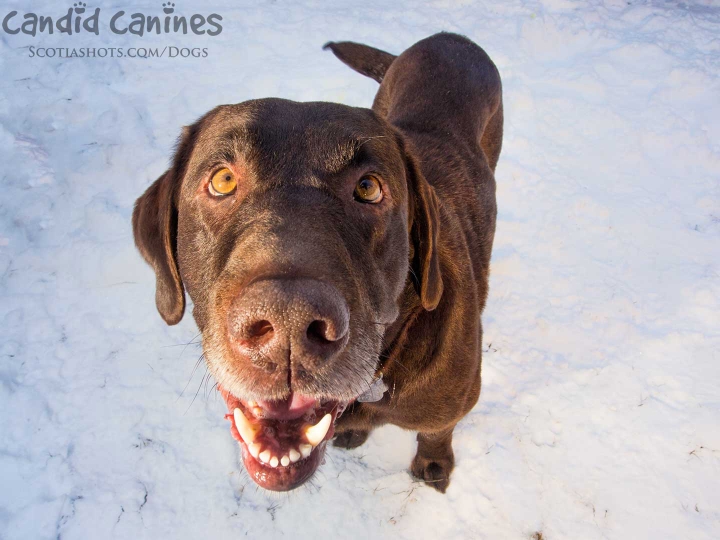 As part of our continuing partnership with Good Bones Dog Rescue, I just got back from photographing the bubbly chocolate lab Harley!
Harley is full of energy, and will run up a storm outdoors. He couldn't stop smiling when I came to Good Bones Dog Rescue to take his photos. It was easy to get his attention, as he loves his treats, but was a bit difficult to photograph, as he also loves to move around!

Harley will need to put on some weight, and has a few minor veterinary procedures to undergo before he can be adopted. He needs to be neutered and microchipped, and has a few broken teeth that will have to be extracted. To help cover the cost of the surgeries, any donations toward helping this beautiful dog get to be adoption-ready would be greatly appreciated! Visit the Good Bones Facebook page to donate!
The good news is, since it will be a few weeks before he ready for adoption, this leaves lots of time for applications to bring this amazing lab into your home! Visit the Good Bones Dog Rescue website here to fill out an application.
Happy Rescuing!