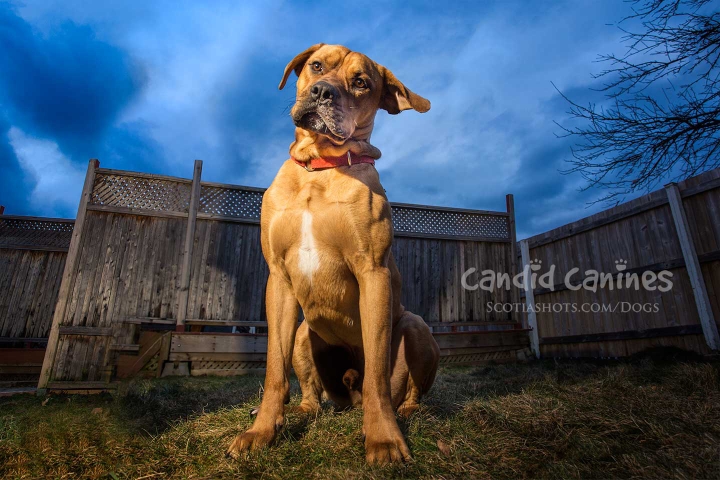 I was really looking forward to writing this post as it is the first of hopefully many blog posts about working with Good Bones Dog Rescue! I love Good Bones because they focus their efforts close to home: they exclusively work to rehome dogs from within Nova Scotia to new adoptive families in Nova Scotia. Be sure to check out Good Bones on their website here at also on their Facebook page.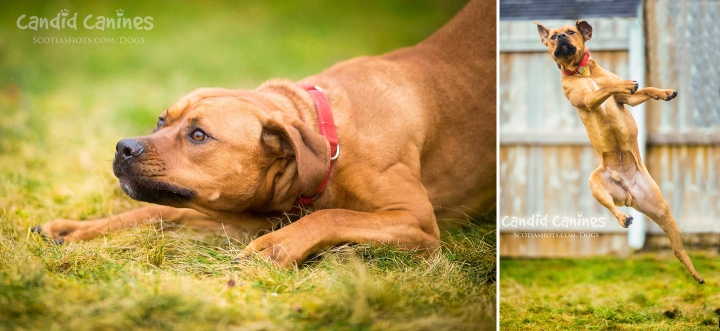 Scotiashots Photography will be working with Good Bones to promote their adoptables and help them find their forever homes! We will also be hosting fundraising events to cover veterinary costs for fostered dogs – stay tuned!
I was fortunate to be able to meet Pete the French Mastiff before he was whisked away for a trial with a potential family. At roughly 120 lbs, 119 of which is solid muscle, Pete might seem a little intimidating when you see him, but his playful personality and energetic demeanor quickly makes you forget what a big pup he is!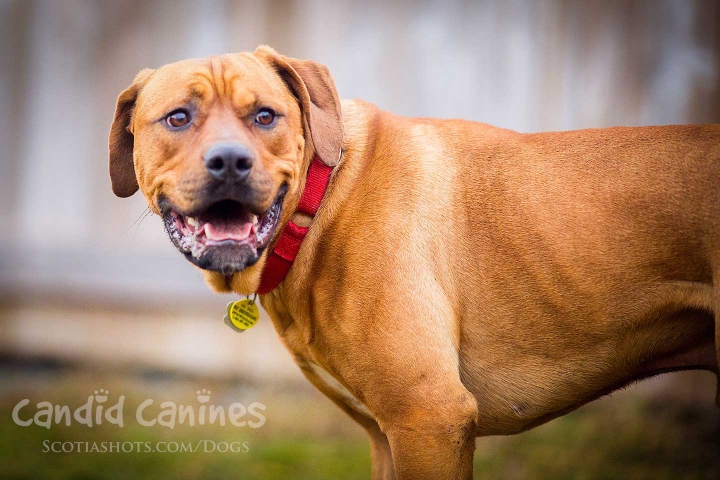 Though surrounded by strangers, it was easy to see how comfortable Pete was with all of us as he attempted to dig up some "treasures" in a backyard garden. After less than two days of a trial run with Pete, his family has decided to move forward with adoption! Congratulations to Pete and to his new family, from what I witnessed this is definitely a win-win situation for all!