As a Halifax dog photographer I'm very lucky to be able to meet so many different dogs. This morning I got to meet a happy and energetic Tigg! Tigg might be part lab, part mastiff, part…we're really not sure. The best way to figure him out is to adopt him, live with him for a few years, and then let us know what you think.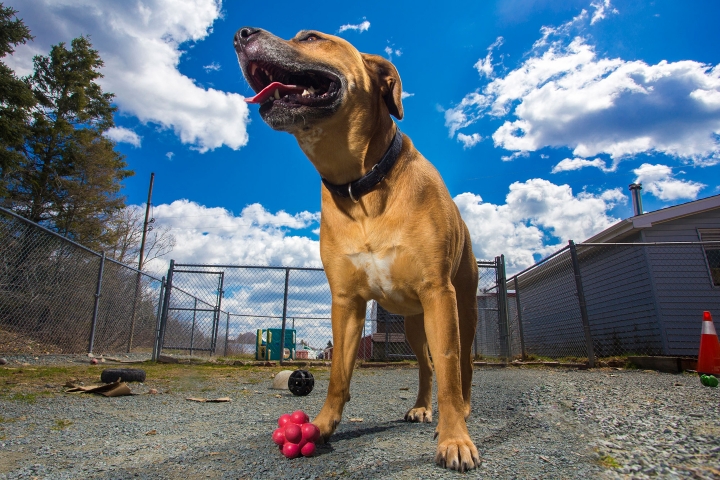 What we do know is that he's a beautiful dog, loves to play, and is really friendly with other dogs and children.
Tigg was definitely more interested in his toys than his treats, which is probably a good thing, since he's a little bit overweight (but we never judge, right?)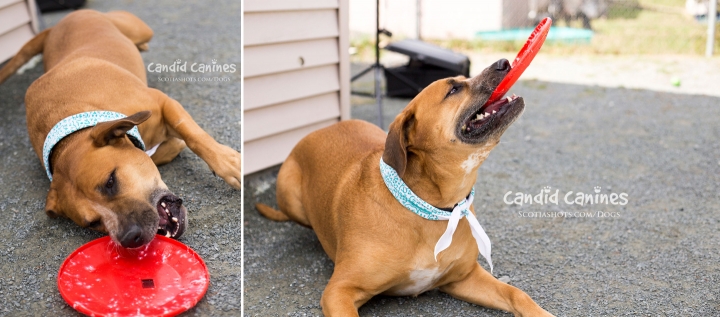 Tigg loves to run around off leash but can pull when he's all leashed up. He does jump to greet, but this can be addressed with some training. Right now he's anxious in the car but is happy as can be in a home and outdoors!
To fill out an application to adopt Tigg, head on over to the Good Bones Dog Rescue website, and be sure to check out their Facebook page for the most recent updates.
Happy rescuing!
-Jordan