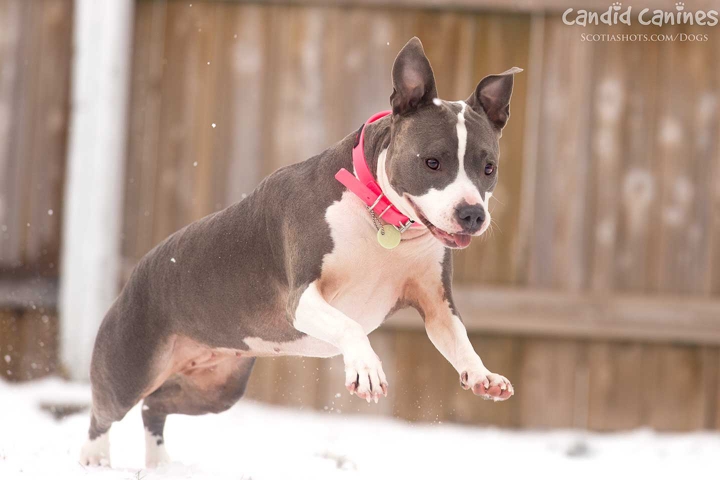 Twiggy the American Staffordshire Terrier is a "dream" dog – great with other dogs, children, strangers – you name it. She wasn't shy at all when I first met her, and while laying down on the ground trying to take her picture, she thought it would be more fun to keep running up to me and lick my ears. Luckily after some time we managed to get some great photos of this happy pooch!
We also got to take Twiggy for a short walk, and while she runs circles around us when off the leash, once one the leash she calmly follows at your side. She knows basic commands, and did I mention how great she is with other dogs and people?

Twiggy would prefer to be in an owned home as opposed to an apartment, so she can have a stable household.
With a name like Twiggy, do you think she likes sticks? I won't give away the answer, but you can fill out an application to adopt if you want to find out! Applications are at the Good Bones Dog Rescue website , and be sure to check out their Facebook page for updates.
Happy Rescuing!